Do you use

Study Island

with your students? Our school does and the kids love it! My favorite thing to do is to project the questions on the board with the computer and work on them together, highlighting key information!
Last night, I wrote to Study Island, telling them I had made a couple of buttons for my students to use to get to the site, from our class blog.
I asked if it would be ok to share them on here--and they said yes!! So I have two buttons you can grab and place on your class blog, if you would like: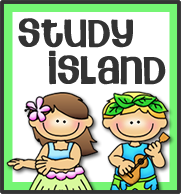 Please note: These buttons are only to be used to link to Study Island...thanks :)

Is this something you can use? I hope so!!


Oooh, yes! One more thing--the

KPM Doodles Clipart Giveaway

is still taking place! The winning name will be selected tomorrow evening, so be sure to check it out if you would like a chance to win. Thanks so much to everyone who has entered already! I hope you have a lovely and restful evening, friends :)