Happy Holidays everyone!!! I'm very excited to link up with Christina Bainbridge for her
2012's Blog Best and Brightest linky
! It's an opportunity to talk about all of those bright moments during the year and there have been so many great ones in 2012!
Here are a couple of highlights from my year here on Ladybug's Teacher Files, as well many bright moments from my wonderful blogging friends!
Freebie Shared
(I'm going by views/downloads on this one). I have a whole bunch of adaptations of this file on it's own little page, you can see all of the different free signs here...
Products
I don't think I've ever had so much fun on my blog as I did this past summer, working on all of these decor items! I'm honestly surprised my printer didn't implode or something but it was so worth it. I love my signs so much I'll be keeping the same scheme/decor next year (my printer just breathed a sigh of relief...little does it know, I have other plans for it!!).
Linky Party
I think a gazillion people would agree...Tara's weekly linky party this summer (and monthly party now!) has been a huge highlight of 2012! I swear, I can practically hear the buzz of inspirations from hundreds ideas just radiating from her blog! Thanks Tara!
Lessons Learned
I always worry about doing this because I don't want to forget anyone, but here are some of the best lessons/ideas I learned from my wise blogging friends this year...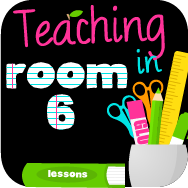 I should probably just make it easy on myself and say "everything" when it comes to learning from Stephanie's blog. Every time I visit there, I think "whoa" and I feel like my eyes have been opened again. One item that stands out in particular though and has made a big impact on my classroom this year is Stephanie's
Calendar Math
. Seriously incredible!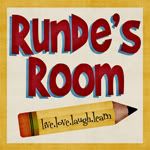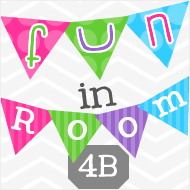 My very dear friend Elizabeth, well, I've always learned a ton from her blog and her heartfelt advice. Lucky for us, this year she specializes in math and her latest work (like her
Division Lapbook
) have been a huge help for my classroom! Thanks E!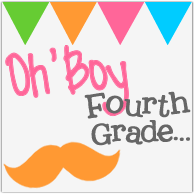 Besides making me laugh every time I read her blog, Farley has shared a new tradition that not only I enjoy, but one my students love too...
Currently for the Classroom
! Thank you Meghan, for adding something really special to our class each month :)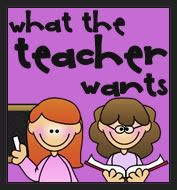 If I could list all of the ways Rachelle and Natalie have been there for me and all that I have learned from these girls since the beginning well, let's just say I'd be posting well past the holiday! The latest item I am totally enamored with are their
Common Core Galore
checklists...they have been an enormous help in planning since our district is new to the core. Thanks ladies and much love to you!
Blogging Joy
The learning and growth I have experienced from this community is truly amazing and just continues to grow and expand. I remember when I started out in 2010...I didn't know too many upper-grade bloggers at the time and waited anxiously as new ones cropped up quickly. I was ecstatic at all of the upper-grade friends I was making but, in the meantime, learned (and continue to learn) so much from my primary friends as well (thank you K-2 friends!!!!).
So what I'm trying to say (apparently in the most long-winded way possible, haha) is that the brightest point of my 2012 blogging experience is really hard to list because it is tied to the whole package that comes with blogging...my sweet readers and my blogging friends--all of you!!
Happy, happy holidays to everyone!