I love these little seats so much, I feel I should write this post as poetry. Perhaps an ode to a stool?? Don't worry, I will spare you!
But I do just love these little chairs. And my 5th graders love them even more!
I first learned about them from my little friend. Actually, she's teeny. As in the one and only...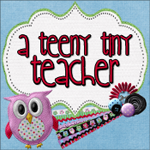 Kristin blogged how much her first graders loved the stools here:
Listening Center Stools
. I wrote to her to ask a bit more...could my 5th graders sit on them comfortably? Would they be too short for them?
Like the true friend she is, she offered all the help she could give. She did some intensive calculations, including testing one out herself...as she said she is the size of many 5th graders in her school.
Turns out she was right...they are a great size for 5th graders!
So then I waited a couple of months before blogging about them, just to be sure. But they are still working really well for my class, so I had to share!
Why are they so awesome?
They're pretty. (this is the most important part and therefore must be listed first)
They're affordable. They are $8.88 right now, as a fact. There is a shipping cost too, but still a lot less expensive than the seating I normally look at.
They're strong. Much stronger than they look! They can hold up to 330 pounds.
They weigh practically nothing.
This is really my other favorite part (besides the prettiness factor) because my students sit at tables and we work in many different groups throughout the week. It is SO much easier to move these little stools to a new group.
I know this probably sounds weird, but just I love that you can't really see them when the kids push them in under the tables when we leave. It really reduces the visual clutter!
And that is it...my ode to my stools. Written in prose so as not to annoy you after a long day of work.
I wasn't asked to review these, just bought them on my own. If you'd like to take a peek at them, they are at School Outfitters (they come in a pack of 5):
Plastic Stack Stool
Do you have any seating favorites in your class? Thanks for visiting!